Come and learn bridge in the friendly atmosphere of the Paraparaumu Bridge Club!
Our comfortable clubrooms are situated next to the Community Centre building, between the Paraparaumu Library and the Coastlands Aquatic Centre.
Every year the Club runs bridge lessons for beginners or those who have played before but feel that they may need a refresher course.
Our lessons for 2022 will begin in March (Date to be advised) and will run weekly for 10 weeks.
If you are interested in learning this great game, please ring the Club Secretary Jane Gilbert (021 217 5713) or Linda Pender (04 905 5647) for information or to register for the lessons.
You'll be taught by an accomplished player and a positive, experienced teacher and, when the lessons finish, you will get the opportunity to participate in practice sessions to give you a feeling of what it's like to play at the club. You can start playing in full club sessions (which run Monday to Friday, most afternoons and evenings) when you feel ready.
You will be really welcome to join in playing at our club - your bridge future is in your hands.
"No matter where in the world I go, I always make new friends at the bridge table."
Martina Navratilova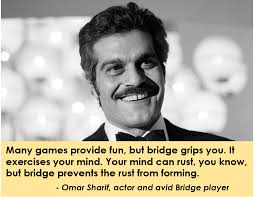 The Attachments Below 
These are a series of lessons published by the NZBA. The lessons taught at the Paraparaumu Bridge Club may differ from those shown below.